●Click on each image below to enlarge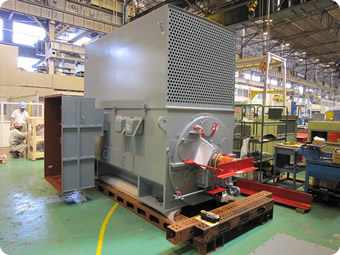 2800kw wound rotor motor by TMEIC
In the power transmission field,the origin of driver are nowadays electronic motor and electronic controller. DC motors are changed into AC inverter motor by Inverter drive controller, and also Servomotor controlled by servodrivers. We are able to select most fitted drive system and offer you a Electronics& Systems namely.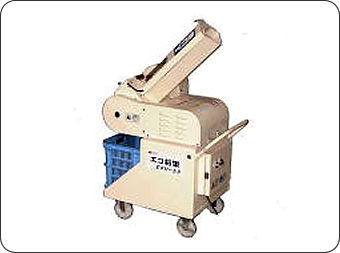 Pet-bottle volume reducing machine
In our daily life and industrial field work,we are now required to act as a energy saving mode or energy save oriented human beings. Fans,pumps,elevators,escallator machines are driven by high efficiency performance motor certified by the global rules. We are able to offer all the global ruled motors as needed for your machines and consequently realize the Ecology & Systems namely.
Helical Reducer to be overhauled
Economy and reliable driving system are required and overhaul product's quality has been required as same as a newly producted product.
With a professional company both electronically works and mechanical assembling makers, we are able to offer the Easy maintenance & Overhaul Systems namely.