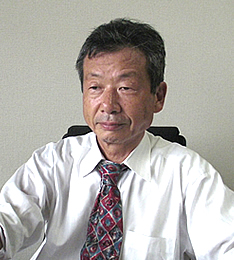 We have almost 20years history in this power transimission field
mainly dedicated to the Engineering Solution business conduct.
We think and thank that this is because of our customer's support
and customer's noble choice
In these days global action is needed and,to response those movements,
we are intend to stand up this company HOMEPAGE to all Overses
customer. If you have a some question to current selection
technically/costly ,please don't hesitate to contact us freely.
We are all old professional engineers but have a high intention to
serve all the customer all over the world by our long long experiences.

Please enjoy our Engineering and Service acties with you business field.




Company name: E&S Corporation
President : Masaaki Sasamoto
Location : Yokohama Head office : 3-36,Sumiyoshi cho, Nakaku,Yokohama city ,JAPAN
tel/fax: 81-45-663-8500/2302
Osaka branch office: 13-21,Takehashi cho,Ibaraki city,Osaka,JAPAN
(including International business department)
tel/fax: 81-072-646-6203/6204
Company members : 7 peoples (5 electronical, 2 mechanical professionality )
Capital : 10,000,000yen
Revenue yearly: 120M$ ( at the 2011 fiscal year forecast)